Download Wine Tasting Scorecard
We have designed a wine tasting form and score card so that you can better remember and compare the wines. If you have any questions on any terms, please refer to our What to Do in Wine Tasting lesson.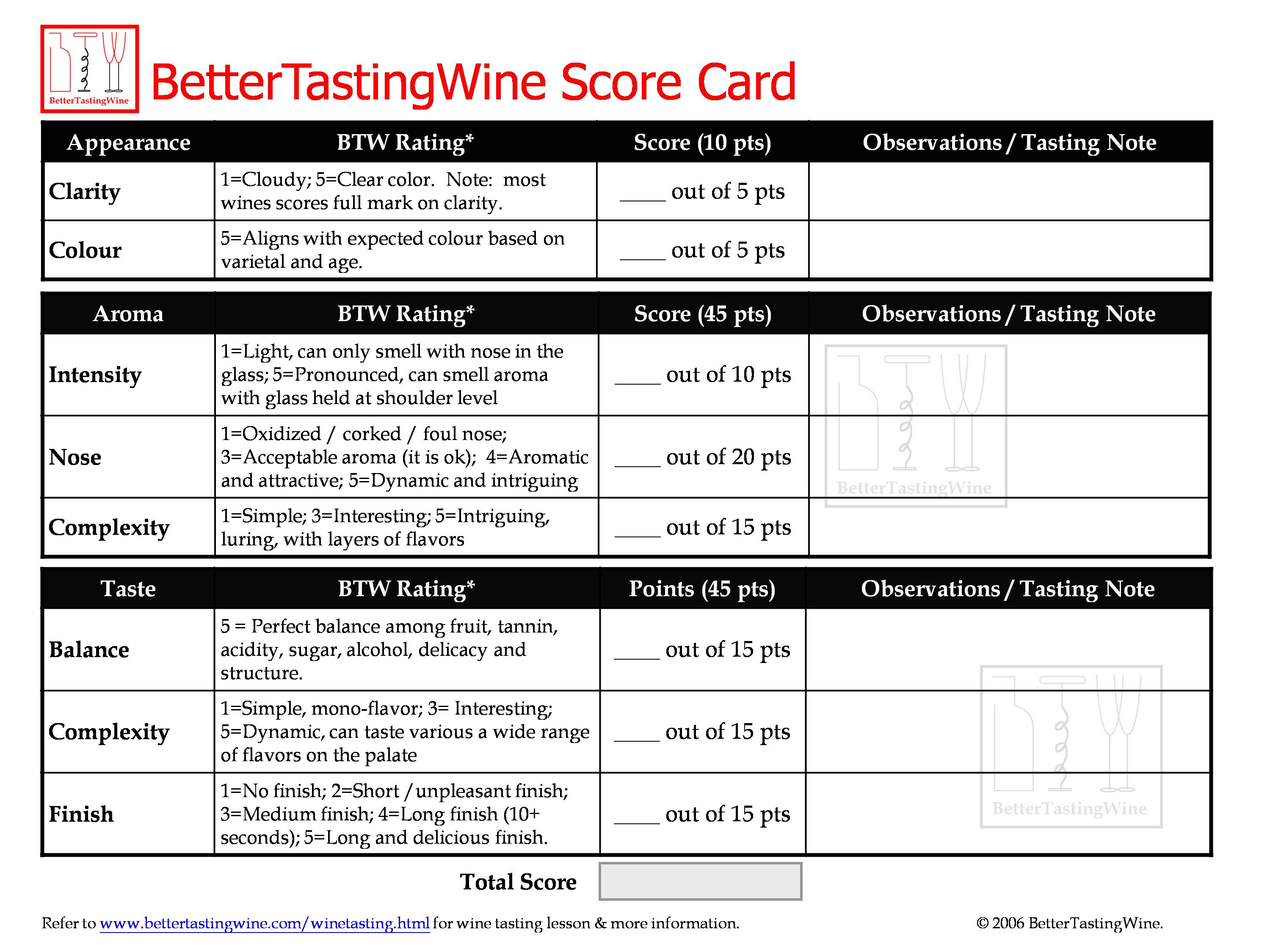 To download a pdf version, click here or anywhere on the above picture.
Note: Download is free for personal use. If for commercial or broader community purpose, please contact us.
Stay informed on new topics. Follow us and subscribe our newsletter:
Lessons: Wine Tasting | Grapes | Serving Wine | Food Pairing | Preservation | Temperature | Restaurant Ordering | Wine Labels | Wine Regions | Wine Storage | Start a Collection | Common Wine Myths.
Tips: Vintage Guide | Removing a Broken Cork | Serving Order of Wines | Fastest Way to Chill a Wine | Host Wine Party | Elements of a Good Wine | Leftover Wine: Recipe for Vino Punch | Wine Moods Pairing.
Tasting Tutorial: Cabernet vs. Merlot vs. Pinot Noir | Sauvignon Blanc vs. Chardonnay vs. Riesling.
Travel: Champagne 101 | Bandol Wine Region.
Jewels & Gems: Grower Champagne Pierre Gimonnet.