BetterTastingWine Lesson Guide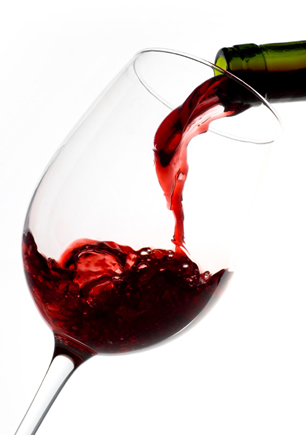 Written by certified wine educators, our wine course anchors on practical themes that can help you better understand and enjoy wine. We go for quality over quantity when it comes to knowledge.
Study Plan: Start with Lesson 1 or jump to a lesson of interest. Subscribe to our expert tips for insights that can change the way you appreciate wine!
Wine Lesson Index
Learn the right way to hold a wine glass. Master wine tasting techniques. Be a confident wine drinker.
Know the basic grapes and their personalities. Know which to order in restaurants.
3 Simple steps to make your wine tastes better. Know what type of wine glass to use, when to aerate / decant.
Learn the one universal pairing principle. Also covers cheese pairing and tips on hard to pair dishes.
Know how to keep an opened bottle fresh longer. Review various preservation methods.
Know the right temperature to store a wine. Know the right temperature to serve wine. Learn the signs of a heat damaged bottle.
Know what to do in a restaurant. Be aware of wine faults. Know when to send a bottle back.
Wine labels tell a lot. Learn the clues to assess a bottle's quality and character.
Old World vs. New World? Know their differences, key wine regions, and reliable producers.
Learn how to age and store wine. Learn signs of a damaged bottle. Where do you store your wines if you do not have a wine fridge / wine cellar at home?
Tips on starting your first wine collection. Understand maturity of wines. Know which type of wines can be aged and which are for early enjoyment.
Truth or Myths -- The older the bottle, the higher its value? Wine and cheese are the perfect pairing partner? To know if a wine is good, smell its cork?
Stay informed on new topics. Follow us and subscribe our newsletter:
Lessons: Wine Tasting | Grapes | Serving Wine | Food Pairing | Preservation | Temperature | Restaurant Ordering | Wine Labels | Wine Regions | Wine Storage | Start a Collection | Common Wine Myths.
Tips: Vintage Guide | Removing a Broken Cork | Serving Order of Wines | Fastest Way to Chill a Wine | Host Wine Party | Elements of a Good Wine | Leftover Wine: Recipe for Vino Punch | Wine Moods Pairing.
Tasting Tutorial: Cabernet vs. Merlot vs. Pinot Noir | Sauvignon Blanc vs. Chardonnay vs. Riesling.
Travel: Champagne 101 | Bandol Wine Region.
Jewels & Gems: Grower Champagne Pierre Gimonnet.
Have a specific question? Search our website: